Meredith Belbin Team Role Theory
Dr. MEREDITH Belbin developed a model to assess how individuals behave in a team. The model describes how each role comes with various strengths and weaknesses, affecting a team's productivity.
Dr. Meredith Belbin published "Team Roles at Work" in 1993,  which provided more practical applications for Team Role theory in the workplace. He developed 9 roles and argued that an effective team requires all nine roles to be fulfilled.
However, this does not mean that a team always requires nine people. Most people fulfilled two or three roles that can either be preferred, manageable, or least preferred, all of which should be considered when forming a team.
According to Dr. Meredith Belbin, teams offer diversity, address more complex problems, deliver faster results, promote learning opportunities, offer flexibility, and mirror organizational values. Teams don't just make us better workers; they make us better people. Belbin Team Roles can help:
Select people to form high-performing teams

Develop and coach existing teams

Maximize the use of virtual teams

Bring together, multi-functional teams.

Optimize project teams
Understanding the Concept of Roles in Groups
Roles in Groups are more dynamic than leadership roles because roles can be formal or informal and played by more than one group member.
Besides, one group member may exhibit various role behaviors within a single group meeting or play a few consistent roles over the course of their involvement with a group. Some people's role behaviors result from their personality traits. In contrast, other people act out a certain role because of a short-term mood, as a reaction to another group member, or out of necessity.
If you understand the dimensions and decision-making groups, it will make the discussion of roles a lot easier to understand. All decision-making groups operate on two dimensions.
Task Dimensions
 Social Dimensions
 Task Dimensions
The task dimension refers to the group's work and its impact on the group when a group focuses on the task dimension productivity results.
Social Dimensions
The social dimension, sometimes called the socio-emotional dimension, deals with the relationships between the group members and their impact on the group.
It is focused on group identity and the social climate. A group scores high on this dimension when members feel connected to the group, and each other is cohesive.
If you are familiar with systems theory, you'll understand that each dimension impacts the other. They are interrelated.
When the group is being productive, group members tend to enjoy working in the group and with each other. Hence, success on the task dimension often produces positive results on the social dimension.
When the group members feel good about the group and working with each other cohesively, they tend to get things done, meaning that a positive social environment tends to produce a more effective product.
Exclusive emphasis on the task creates a constantly under stress group and dealing with lots of conflicts.
On the other hand, too much emphasis on the social dimension results in a good time, but not much work getting done.
What is a Role?
The simplest definition is that a role is a part you play in a group. A role consists of the patterns of behavior that you exhibit when you are in a group that you either customarily perform or that others expect you to perform.
We all have certain personality traits that come out regardless of the situation. We do adapt our behavior to different groups, and they may vary based upon the particular group.
The roles you play will be a function of your personality, your expectations and the other group members' expectations, and any formal titles or instructions you have been given regarding that group.
Classification of the types of roles
Formal Roles
Informal Roles
Formal Roles
Formal roles are connected with your position or title, often independent from the person who may be filling that role, such as the president, chairman, and editor of the Secretary. The roles, maybe even written into the organization bylaws.
Along with the formal roles come specific responsibilities. If you're a secretary, you're expected to write and distribute the minutes. As a chairman, you're expected to prepare the agendas and run the meetings.
Informal Roles
On the other hand, informal roles are based on people's personality traits, habits, and behaviors.
These roles emphasize functions, not positions; even if people hold the same title or position like secretary, they behave in ways that reflect their unique personalities.
Over time and through trial and error, every group member begins to specialize in certain behaviors.
Someone who tells a lot of jokes could become the tension reliever so that whenever there is tension, the other group members look to that person to relieve it.
Other examples of informal roles are Leader, Opinion Giver, and Devil's Advocate. Note that no single informal role is found in all or even most groups; thus, not every group will have a tension reliever. They may not need one.
Informal role-playing is more spontaneous. It's not scripted. While the group does not plan to tell an individual how to play a particular role through their approval or disapproval, they guide their behavior.
As informal roles emphasize functions and not positions, we can further classify informal roles into three subcategories.
Task Roles
Maintenance Roles
Individualistic Roles
Task Roles
Task roles are those that helped the group get the job done. These roles help with productivity.
Maintenance Roles
While maintenance roles again, sometimes called socio-emotional roles, help the group maintain positive relationships and contribute to cohesiveness. They helped create the group's identity and the connections amongst all the members in the group.
Remember the dimensions in small groups, and it's easy to see where the task and social dimensions are impacted by the first two types of informal roles.
Individualistic Roles
There is a third set of informal roles individualistic, also called self-centered or disruptive roles. These roles are intended to divert attention away from the group instead of drawing attention to an individual group member.
Rather than helping the group, these self-oriented roles make it difficult for the group to be productive or cohesive. Individualistic roles negatively impact both the group's task and social dimensions.
Dr. Meredith Belbin Team Role Theory
Dr. Meredith Belbin developed  9 types of team roles that exist in every successful team.These team roles can be grouped into three distinct orientations. They are:
Action-Oriented Roles
Thinking Roles
Social Oriented Roles.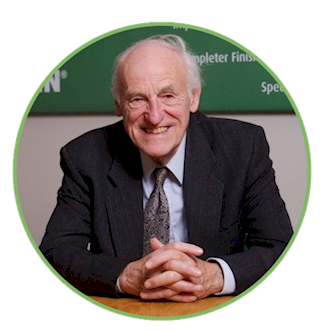 Action-Oriented Roles
Action-oriented roles focus on team improvement, putting ideas into action, and completing tasks.
Shapers
Implementer
Completer Finishers
 Belbin Team Roles Shaper
Shapers are dynamic individuals who enjoy questioning norms, invigorating others, and problem-solving. They are also highly motivated people with a lot of nervous energy and a need for achievement. Usually, they are aggressive extroverts and possess strong drive. Shapers like to challenge others, and their concern is to win. They like to lead and push others into action. If obstacles arise, they find a way around.
Headstrong and assertive, they tend to show a strong emotional response to any form of disappointment or frustration. They are determined and argumentative and may lack interpersonal sensitivity. Theirs is the most competitive role.
Shapers generally make good managers because they generate action and thrive under pressure. They are excellent at sparking life into a team and are very useful in groups where political complications are apt to slow things down; Shapers are inclined to rise above problems of this kind and forge ahead regardless.
They are well suited to making necessary changes and do not mind taking unpopular decisions. As the name implies, they try to impose some shape or pattern on group discussion or activities. They are probably the most effective members of a team in guaranteeing positive action.
Belbin Team Roles Shaper Strengths
the driving force or engine of the team. Ideal project leader. Leads from the front. Galvanises team into action. It makes things happen. Gets the team out of the rut.
Team Roles Shaper Weaknesses
They may be easily provoked and abrasive when communicating with others. It can be prone to provocation and can also offend people's feelings.
Belbin Team Roles Implementer
An Implementer has practical common sense and a good deal of self-control and discipline. They favor hard work and tackle problems in a systematic fashion. On a wider front, the Implementers are typically a person whose loyalty and interest lie with the Company and less concerned with the pursuit of self-interest. However, Implementers may lack spontaneity and show signs of rigidity.
Implementers are useful to an organization because of their reliability and capacity for application. They succeed because they are efficient and because they have a sense of what is feasible and relevant. It is said that many executives only do the jobs they wish to do and neglect those tasks which they find distasteful. By contrast, an Implementer will do what needs to be done. Good Implementers often progress to high management positions under good organizational skills and competency in tackling necessary tasks.
Implementers Strengths
Turns ideas and plans into manageable projects and defined tasks. Systematically sets about the tasks that need doing. Identifies with and works for the team or organization rather than in pursuit of self-interest. Never flinches from a task because it's boring.
Implementers Weaknesses
They may be slightly inflexible and close-minded at times as well as slow to respond to new possibilities. Can lack imagination. May have difficulty monitoring and inspiring others.
Belbin Completer Finisher
A completer finisher likes to make sure that every detail in the project is just right. Completer Finisher has a great capacity for follow-through and attention to detail. They are unlikely to start anything that they cannot finish. They are motivated by internal anxiety, yet outwardly they may appear unruffled.
Typically, they are introverted and require little in the way of external stimulus or incentive. Completer Finisher can be intolerant of those with a casual disposition. They are not often keen on delegating, preferring to tackle all tasks themselves.
Completer Finisher is invaluable where tasks demand close concentration and a high degree of accuracy. They foster a sense of urgency within a team and are good at meeting schedules. In management, they excel by the high standards they aspire for and their concern for precision, attention to detail, and follow-through.
Belbin Completer Finisher Strengths
Ensures the team meets its obligations and delivers on time. Ensures nothing is overlooked and that the detail is not neglected. It makes sure the team doesn't waste time.
Belbin Completer Finisher Weaknesses
There were allowable weaknesses include being excessively worried and that they can be reluctant to delegate tasks. They can be inclined to worry unduly and are slow to respond to new possibilities. He needs to avoid over perfectionism.
Thinking Oriented
Thinking Oriented will focus on providing technical expertise and analysis.
Plants
Monitor Evaluators
Specialists
Team Roles Plant
The plant provides creative solutions and innovative ideas.  They provide the seed and ideas from which significant developments spring. Typically, plants prefer to operate by themselves at some distance from other team members, using their imagination and often working in an unorthodox way.
They tend to be introverted and react strongly to criticism and praise. Their ideas may often be radical and may lack practical constraint. They are independent, intelligent, and original but may be weak in communicating with other people on a different wavelength.
The primary roles of a plant are to generate new proposals and to solve complex problems. They are often needed in the initial stages of a project or when a project is failing to progress.
However, too many plants in one organization may be counter-productive as they tend to spend their time reinforcing their own ideas and engaging each other in combat.
Strengths of Team Roles Plant
Produces lots of ideas, provides the vital spark, sits in a corner thinking things through, capacity for complex & strategic planning, and is very original & potentially rewarding ideas.
Weakness of Team Roles Plant
They may tend to ignore incidentals and have a lack of motivation to carry out a brilliant idea. Can ignore the incidentals and can become too preoccupied to communicate effectively. It can be over-sensitive and prickly.
May need careful handling by Coordinator or Team Worker within the team. Can become isolated and may be difficult to rescue once stereotyped by the team.
Monitor Evaluators
Monitor evaluators add to the team by being logical observers. They're grated judging options fairly and accurately, but at times they can be uninspiring and overly critical.
They have high critical thinking ability with an adequate capacity for shrewd judgments that consider all factors. A good Monitor Evaluators is seldom wrong.
Monitor Evaluators are best suited to analyzing problems and evaluating ideas and suggestions. They are very good at weighing up the pros and cons of options. To many outsiders, the ME may appear as dry, dull, or even over-critical. Some people are surprised that they become managers. Nevertheless, many Monitor Evaluators occupy strategic posts and thrive in high- level appointments. In some jobs, success or failure hinges on a relatively small number of crunch decisions. This is ideal territory for an ME – for the man who is never wrong is the one who scores in the end.
Monitor Evaluators Strengths
Ensures the team doesn't make mistakes. The soundness of judgment, unaffected by emotion, personality, or prejudice. Good at thinking through complex issues and taking all factors into account in giving an opinion.
Monitor Evaluators Weaknesses
Can sometimes lack drive and ability to inspire others. Aloof and something of a cold fish. May become isolated if a good relationship with the chair is not established. May appear dry, dull, over-critical, and pessimistic.
Belbin Specialist
Specialist contributes by being exceptionally knowledgeable in a particular area. They have specific technical skills and specialized knowledge, and their priorities center on maintaining professional standards and furthering and defending their field.
While they show great pride in their subject, they usually lack interest in other people. Eventually, the Specialist becomes the expert by sheer commitment along a narrow front. There are few people who have either the single-mindedness or the aptitude to become a first-class Specialist.
Specialist, the firm's service or product is based. As managers, they command support because they know more about their subject than anyone else and can usually be called upon to make decisions based on in-depth experience.
Specialist Strengths
Able to prove a reasoned technical answer to technical problems if qualified in that field. Logical thinker often has scientific training.
Specialist Weaknesses
A downside to that might be that they can only contribute on a narrow front and dwell on technicalities. Contributes on a minimal front and tends to concentrate on technicalities.
It may seem aloof, theoretical, and impractical. Doesn't contribute much to the team outside the area of specialism. Acquires knowledge for its own sake.
9 Belbins Team Roles
Social Oriented Roles
Social oriented roles bring ideas and people together.
Coordinators,
Team Workers 
Resource Investigators
Belbin Coordinator
The coordinator is an asset, as they have the ability to clearly visualized goals. They make great leaders and are excellent with task delegation.
While coordinator is not necessarily the most brilliant team members, they have a broad and worldly outlook and generally command respect.
Coordinators are well placed when put in charge of a team of people with diverse skills and personal characteristics. They perform better in dealing with colleagues of near or equal rank than in directing junior subordinates. Their motto might well be "consultation with control," and they usually believe in tackling problems calmly. In some situations, Cos is inclined to clash with Shapers due to their contrasting management styles.
Coordinators Strengths
Guides team to achieving its objectives. Ensures the best use is made of each member's potential. Good at summing up at team discussion. Accepts people as they are without suspicion or jealousy. Never loses grip on a situation. Able to intervene decisively to pull the team together in a moment of crisis.
Coordinators Weaknesses
However, they may be seen as manipulative and work-shy because they may sometimes offload their work share. It can be seen as manipulative and offload work onto others.
Belbin Team Workers
Team worker helps the team function smoothly as they're good at defusing conflicts without confrontation they are usually cooperative, attentive, perceptive and diplomatic. Team Workers are the most supportive members of a team. They are mild, friendly, and concerned about others. They have a great capacity for flexibility and adapting to different situations and people.
Team Workers are perceptive and diplomatic. They are good listeners and are generally popular members of a group. They operate with sensitivity at work, but they may be indecisive in crunch situations.
The Team Workers' role is to prevent interpersonal problems from arising within a team and allow all team members to contribute effectively. Not liking friction, they will go to great lengths to avoid it. It is not uncommon for Team Workers to become senior managers, especially if Shapers dominate line managers.
This creates a climate in which the diplomatic and perceptive skills of Team Workers become real assets, especially under a managerial regime where conflicts are liable to arise or to be artificially suppressed. Team Workers' managers are seen as a threat to no one and, therefore, the most accepted and favored people to serve under. Team Workers have a lubricating effect on teams. Morale is better, and people seem to cooperate better when they are around.
Belbin Team Workers Strengths
Promotes unity and harmony in the team. Creates and maintains an informal network of communication between team members. Boosts team spirit by placing team objectives above personal interest. Good at coping with awkward people. Skilled at averting dispute.
Belbin Team Workers Weaknesses
It can sometimes be overly avoidant of confrontation and a little indecisive. Because they consider all viewpoints and the full complexity of informal, hidden personal issues, they may be hesitant in moments of crisis.
Belbin Resource Investigator
Resource investigators contribute to the team by being explorative, outgoing, and enthusiastic. They like to explore opportunities and develop context. They are good at communicating with people both inside and outside the company. They are natural negotiators and are adept at exploring new opportunities and developing contacts.
Although not a great source of original ideas, the Resource Investigators effectively pick up other people's ideas and develop them. As the name suggests, they are skilled at finding out what is available and what can be done. They usually receive a warm reception from others because of their friendly, outgoing nature. Resource Investigators have relaxed personalities with a strong, curious sense and a readiness to see the possibilities in anything new. However, unless they remain stimulated by others, their enthusiasm rapidly fades.
Resource Investigator is good at exploring and reporting back on ideas, developments, or resources outside the group. They are the natural people to set up external contacts and to carry out any subsequent negotiations. They can think on their feet and probe others for information.
Resource Investigators Strengths
Brings ideas and information back to the team. Gets around, meets people, poses questions, and finds treasure in unexpected spots. They are easily integrated into the team. Has masses of contacts, prevents the team from stagnating, and promotes communication.
Weaknesses of Resource Investigators
Resource Investigator can sometimes be overly optimistic and can lose interest in projects quickly. Can become overly optimistic; lose enthusiasm once the initial eagerness has passed. Can be lazy and complacent unless working under pressure.
Meredith Belbin Team Role Theory Summary
In summary, the model can help to understand your team's dynamic better and utilize every individual strength while managing their weaknesses. This could bring your team a step closer to realizing their full potential.
What are the 9 Belbin Team Roles?
he Monitor Evaluator (thought-oriented)
The Specialist (thought-oriented)
The Plant (thought-oriented)
The Shaper (action-oriented)
The Implementer (action-oriented)
The Completer/Finisher (action-oriented)
The Coordinator (people-oriented)
The TeamWorker (people-oriented)
Why is Belbin's theory important?
The Belbin Team Roles Model is a useful tool for higher-level team-building processes. It can help an experienced facilitator identify any team's patterns and thus underpin their strengths and weaknesses.
Once clearly understood, these patterns enable a team to manage its weaknesses and better leverage its strengths, particularly when existing biases creep in under real-world pressure.
Team leaders and team development practitioners often use the Belbin model to help create more balanced teams.
Belbin Team Role Theory 1981