PESTLE Analysis of Amazon
PESTLE Analysis is a strategic management tool used to assess the external environment affecting a business, then enables the business to create a strategy to limit these impacts.
We explain pestle factors in common areas within those businesses that need to consider. Each factor has a link to Amazon on what areas this massively successful business needs to consider.
What is PESTLE?
PESTLE is an acronym that stands for political, economic, social, technological, legal, and environmental.
PESTLE allows a business to assess the external environment on one certain factor of being identified. Businesses can then put in place a strategy to limit any negative impact on the business.
These factors lean closer to the Opportunities and Threats section of the SWOT analysis. Whatever has been identified in a pestle analysis could be seen as either an opportunity or threat to the business.
Amazon is an American multinational retail and technology company based in Washington, USA. It has quickly become the leader in e-commerce shopping. It's the first stop for everything from books to baby heart monitors. The company is reliable, accessible, and the online catalog is nothing to sniff at
Amazon has operations in a number of countries globally including;  Amazon US, Amazon UK, Amazon Brazil, Amazon Australia,  Amazon Italy, Amazon Canada, Amazon France, Amazon Germany, Amazon China, Amazon India,  Amazon Japan, Amazon Netherlands, Amazon Mexico, and Amazon Spain.
Because  Amazon's operations span across many countries, it can be affected by many geopolitical factors in each location.
PESTLE Analysis of Amazon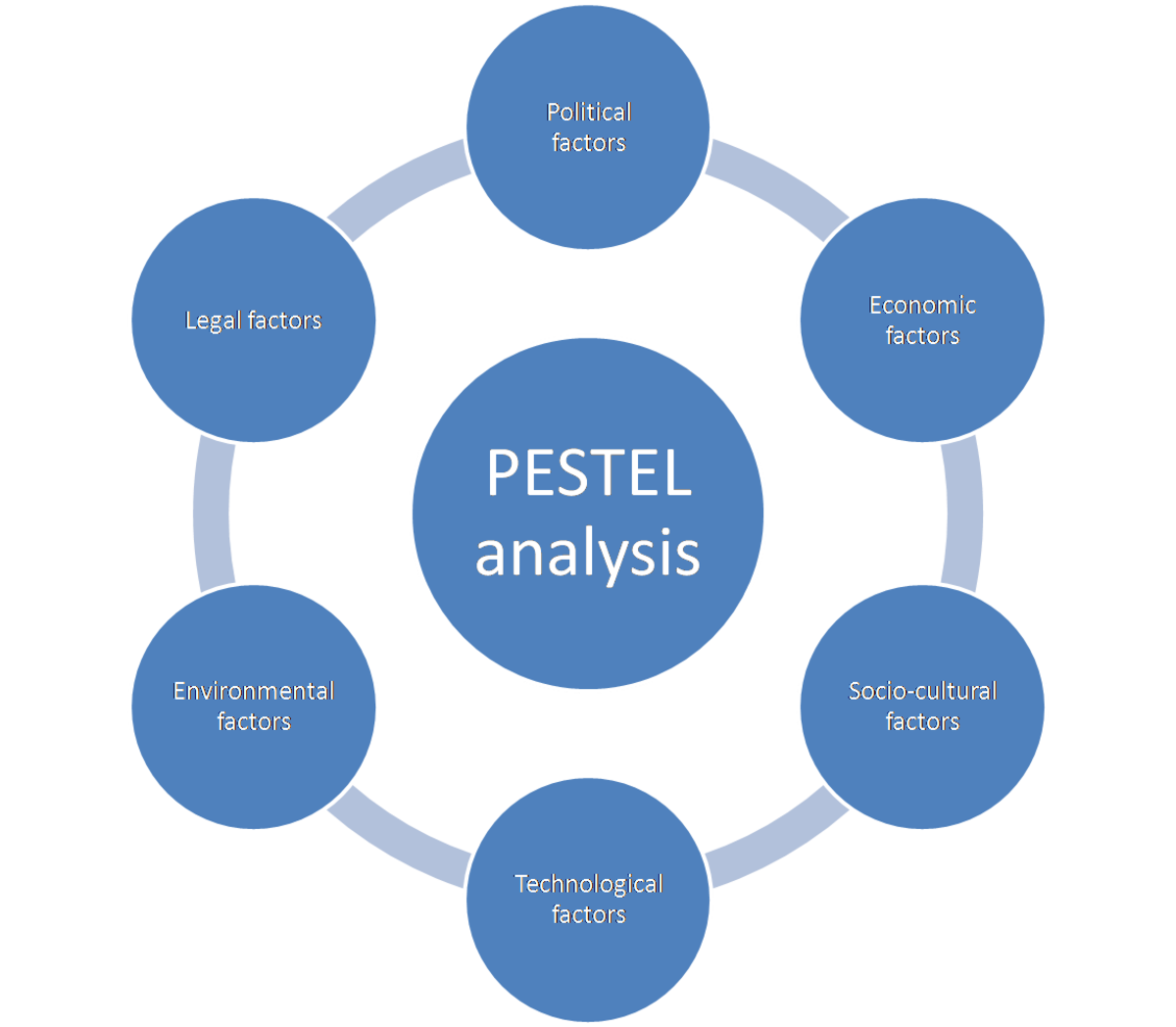 Political Factors Affecting of Amazon
The first of the external influences that can impact business is political. Even though political decisions are outside of the business's control, governments around the world could make decisions that directly impact the operations of the business.
Common political factors include;
Regulating competition in various countries.

Taxation Changes

Corruption

Business policies, otherwise known as red tape.
These political decisions and influences can have wide-ranging consequences for a business, despite the business having little control over them.
One current threat to Amazon is that governments are becoming increasingly concerned that they monopolize too much of the market. This links directly to regulating competition.
In the US, 49% of online shopping in 2018 was done through Amazon. Such domination may lead to political decisions being made to block further expansion.
Amazon will identify those political influences on put a strategy in place to limit their impact.
Economic

Factors Affecting of Amazon
What areas of the economy will have an impact on business practices? One of them could be:
Interest rates changes

Recession
 Low unemployment in the country that the businesses are operating in is an indicator of an unhealthy economy.
If more people in employment should result in more spending, meaning higher potential profits for Amazon and, therefore, their structure here may be to invest more in expansion during these prosperous times.
Recession
If a recession hits, this will hit Amazon directly. It will mean they may have to change their direction regarding their pricing strategy or items that they sell. Consumers will have less disposable income to spend on non-essentials, the business may need to strategize by reducing non-essential costs in the business by identifying such economic factors; the business has more chance of success in the future.
Social

Factors Affecting of Amazon
Social factors that impact the business could be things like the demographic of the population.
The makeup of the population will affect things such a disposable income per person on buying behavior. If consumers have common traits, businesses can target these much more easily.
Pressure groups and consumer trends.
This is something that Amazon is particularly interested in. It is increasingly popular in developed countries to shop online in the social changing shopping behavior is greatly impacted the rise of Amazon.
However, continued changes in shopping trends mean Amazon must identify these and, again, what a strategy in place to maximize their success.
For example, their smart speaker Alexa is poised to be an opportunity for Amazon. People are starting to shop, be a voice, and make the shopping experience more frictionless and simpler for the consumers. This, in turn, will have a positive impact on Amazon's finances.
Health 
The final thing that could impact the business is the health of the population ion.
Technological

Factors Affecting of Amazon
Technology is fast-moving on has changed drastically over the years. Amazon will assess the technological environment and strategize over how technological changes will impact the business's future.
Areas, such as artificial intelligence. Many of us think of humanized robots like Sophia when it comes to AI. However, the future of AI and its impact on Amazon may just be improvements in algorithms that can highly target users by using machine learning to recommend products they will like an intern purchase.
Amazon will need to keep on top of such improvements in AI, and therefore they may strategize to employ the best people in the world to improve their machine learning capabilities.
Cybercrime
Another area that could investigate include cybercrime, big data, and finally, robotics. Robotics will have a major impact on the future efficiency of the business.
If Amazon managed to keep on top of improvements in robotics, it could mean better customer service. That is drone deliveries on their scout delivery service.
Amazon will want to continue to improve its delivery efficiency in the future of robotics could do this for them. These are few technological impacts, and These changes so rapidly will Amazon strategy.
Legal Factors

Factors Affecting of Amazon
L stands for legal. Legal links very closely to political; however, political things are not always put into law.
Therefore, the legal part of PESTEL tends to focus on specific laws, for example, employment law minimum wage laws.
The minimum wage is a legal requirement Amazon must abide by when operating in the UK or US. This is an external factor, as they have no control over it than any future changes this rate or directly impact their operating costs.
Any rises they deemed to be too excessive may mean they decide to strategically move outside of the UK to somewhere where labor costs are substantially lower and, in turn, save themselves money on labor costs.
Health and safety.
Again, any changes in this law will need to be a dear to buy Amazon may impact how the business operates.
Europen Union laws also impact Amazon, and when the businesses are operating in the EU, they must abide by these laws.
All these laws need to be followed in different countries, and strategies for changes to these laws are important to the success of Amazon.
Environmental

Factors Affecting of Amazon
Common environmental factors include a move towards more sustainable business operations.
Amazon is being criticized in the past for its lack of sustainable packages, with images popular online of small items being delivered with excessive amounts of packages.
With such points being raised, Amazon will look at this and put a strategy to avoid sustainability issues impacting the future of their business.
Further to this, pressures over pollution and supply chain management. These are particularly influential factors at Amazon as their whole operation is based around logistics.
Amazon will assess transportation and complaints' future to reduce their impact on polluting the environment by using new methods in green technology and delivery methods.
Ethical
A final factor that could impact the business is ethical sources.
Amazon needs to be wary of where they're sourcing their products and how they have been produced.
Overall, PESTLE Analysis is a useful tool for identifying which factors are most important to the business's future success.
It allows that business to put a strategy together and lessen the impact of factors outside of the business's control.
The most important external factors in assessing depend on the industry in the country the businesses operating in; for example, environmental factors will have a greater impact on the automotive industry than hairdressing.